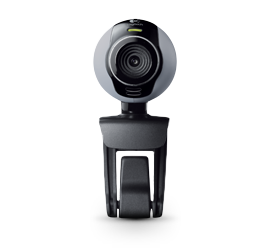 Remember the days of Pen Pals? Students across the world would hand-write letters to each other (yes – with actual pen and paper!) to learn about other cultures and improve their literacy abilities. These letters could take weeks to reach their destinations and the students would build cross-continental friendships without ever meeting face-to-face. However, videoconferencing technology has transformed the way we communicate across the world, giving today's students the opportunity to have interactive cross-cultural exchanges.
According to Mashable, there are over 30,000 videoconferencing systems in the United States, but video chat is accessible to anyone with a computer and a webcam. Skype has pioneered global education technology with its program, Skype in the Classroom. By creating an accessible and user-friendly virtual space, Skype has connected 21,000 teachers in 180 countries, which has led to the creation of over 1,500 projects. Last September, Skype CEO Tony Bates announced the goal to connect 1 million classrooms. "If Skype can have 170 million connected users in eight years, can't we have 1 million connected classrooms?" 
Skype is definitely not alone. Sites like Glovico, Verbling, Livemocha, and Busuu have created language learning communities in which native speakers and tutors are paired with others to learn languages through video chat. While these international projects are beneficial for cultural and language exchanges, students can also use videoconferencing to learn about their own cultures and histories. For instance, an 8th grade history class in Liberty, Missouri used Google Video Chat to take a guided virtual tour of the Constitution Center in Philadelphia.  Their experience was recorded and posted here. Field trips and experiences that would have previously required high costs of traveling or expensive equipment have now become available with a simple webcam set-up.
Video chat has made it possible to access an entire network of students and educators. With the integration of this technology into the classroom, the next generation of students will have the ability to better collaborate with others from different cultural lifestyles and upbringings and ultimately, develop into global citizens of the world.